Fredrik Etoall och hester
July 2 to August 31, 2023
Sommaren 2023 presenterade vi två fotografer, Fredrik Etoall och hester
Fredrik Etoall
I slutet av 1990-talet började Fredrik sin fotografiska karriär som assistent hos den store bildkonstnären Christer Strömholm. Numera har han världen som arbetsfält och jobbar mestadels med karismatiska karaktärer, vare sig det gäller kultur eller reklam. I denna utställning visar vi unika bilder, från 2012 och framåt, på Marie Fredriksson, Per Gessle, Roxette och Gyllene Tider. Dessa härliga personligheter har han porträtterat med förtroende vilket visar en spontanitet och ärlighet. Bilderna mellan bilderna uppenbarar sig.
hester
Född i Colombia, verksam i Miami, är en fotograf som gjort storskaliga abstrakta bilder av urbana landskap som undersöker skärningspunkten mellan konst och vetenskap. Serien Abstraction belyser hur vårt känslomässiga tillstånd påverkar vad vi ser och uppfattar.
Anton Corbijn
July 2 to August 31, 2022
We showed over 30 photography's, many of them in large format and recently published. The exhibition did provide insight into the internationally renowned photographer and film director's creation of portraits, with distinct imagery, in collaboration with perhaps the most impressive personalities in music, film, art and fashion.
Anton Corbijn, born in Strijen, Holland in 1955, is one of the world's foremost photographers. His sense of expression and composition has inspired generations of creators. His characteristics are emotionally charged black and white images, with contrast and graininess almost always taken in natural light and outdoors.
He shaped the visual representation of many icons in the music world, such as Nick Cave, Tom Waits, U2 and Depeche Mode. In addition, he has been the "visual director" for Depeche Mode for many years.
Per Gessle + Roxette has also had several collaborations with Anton Corbijn.
The exhibition showed photography´s by Depeche Mode, U2, Mick Jagger, David Bowie, Marianne Faithful, Johnny Cash, Nick Cave, Björk, Per Gessle, JJ Cale, R.E.M, Billy Idol, Leonard Cohen, Frank Sinatra, Steven Spielberg, among others.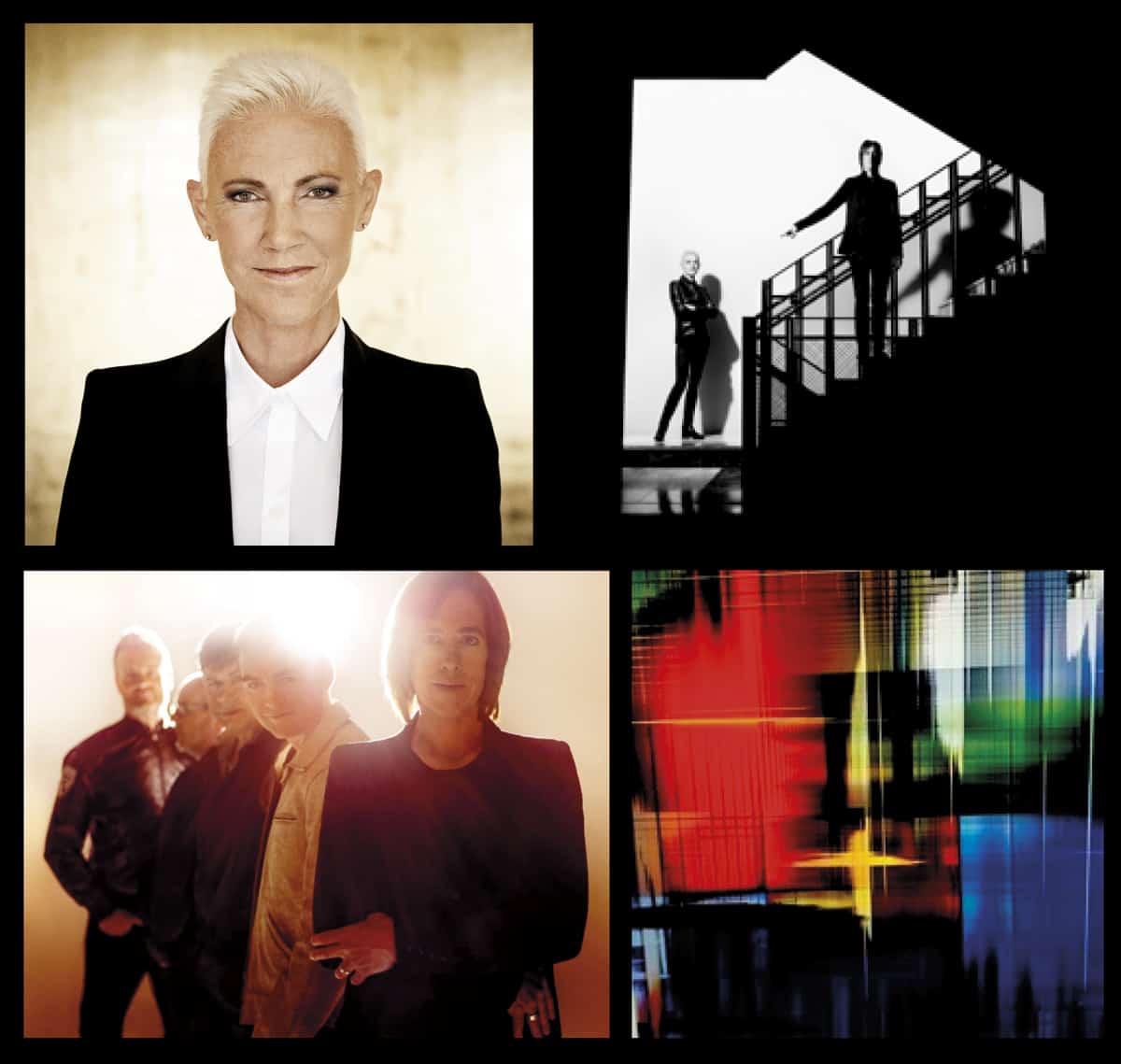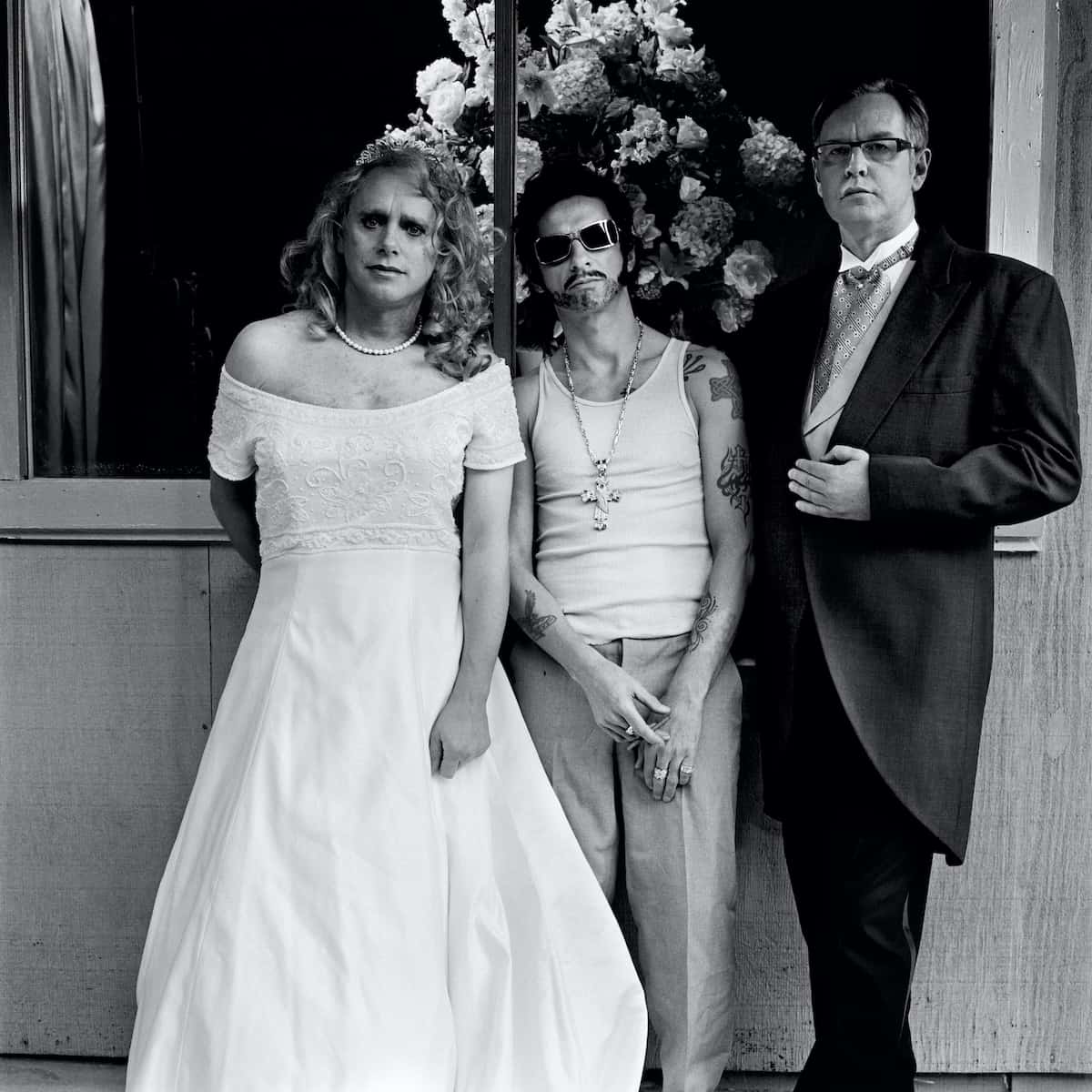 Women Women
April 2 to Midsummer, 2022
In Ewa-Mari Johansson's exhibition Women Women, we met strong and independent women in fashion images created for the major magazines such as Harper's Bazaar, DONNA, AMICA, VOGUE SPOSA and VOGUE BELLEZZA, but also images from photo series that take us to the African savannah, to the performance scene in New York in the 1970s and 1980s, or examines the feminism that Madonna brought into popular culture.
The images were from her entire career as a photographer, from the 1980s to the 2000s and show fashion from fashion designers who captured the spirit of the times such as Gianfranco Ferré, John Galliano, Norma Kamali, Prada, and the Italian haute couture house Lancetti, known for being inspired by modernist artists. Johansson works with great curiosity about art, architecture, opera and ballet and has often let his images reflect different cultures.
Included in the exhibition were images from the series Performance, photographed at Södra Teatern, Safari, haute couture photographed in Queen Elizabeth Park in Uganda, A magical Moorish story, created on Lake Lago di Orta with fashion by Gianfranco Ferré, Opera Ballet staged at the baroque building complex Rotonda della Besana in Milan with fashion by John Galliano and from a fashion report with the Italian house, Lancetti Haute Couture photographed at the Grand Hotel Via Veneto in Rome. In addition, a tribute is shown to the great Italian actress Sophia Loren, who is something of an idol for the photographer who has had Italy as a base for a long time.
Johansson enjoys working with black and white images but has also experimented with various development methods for analog colour photography, and was one of the first to do cross-development from negative film to slide film, as well as using infrared film in images from the 1980s and 1990s.
In addition to fashion photography, she has worked with street photography and reportage and architecture photography around the world. In the exhibition, we meet pictures from New York, Milan, Rome, Lake Orta in Italy, Stockholm, Uganda and Marienlyst in Denmark.
"The body, usually the female, is often in focus, but her women do not appear exposed and objectified, but rather as strong, proud and independent." – Ewa-Mari Johansson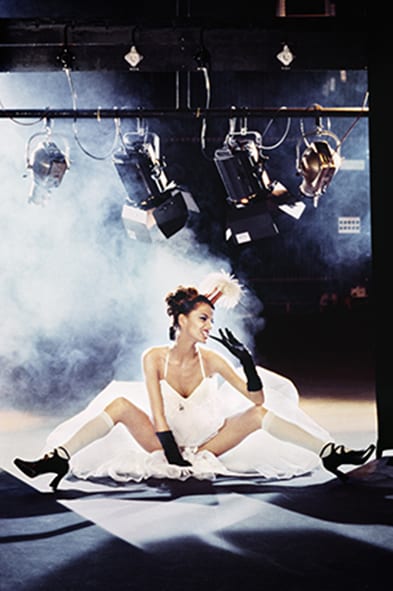 Good Vibrations
 July 2 to August 31, 2021
Photographers: Bruno Ehrs, Johan Lindeberg, Joakim Strömholm, Sven Gillsäter, Peo Eriksson, Kalle Gustafsson
BRUNO EHRS
Bruno shows the suite "One plus one is one". Several diptychs as well as triptychs. His idea for the exhibition was to put together different images to create a new exciting context.
Bruno is best known for his portrait of Carl XVI Gustaf who is sitting and resting on a staircase opposite the castle in Stockholm. Several of Bruno's pictures are currently on display at the Swedish National Museum, where he has also previously exhibited. Bruno Ehrs is a living icon in Swedish photography and has produced ten exclusive photo books and has had about 40 exhibitions. Bruno is also represented at the Moderna Muséet and the Statens Porträttsamling with several pictures.
JOHAN LINDEBERG
From one icon to another. No one has meant more to how golfers dress in 2021. He has created the hottest jeans brands World Wide. All with their enormous creativity. Today it is the photo that Johan is most passionate about. He has been a very active photographer for several years and has, among other things. photographed the largest models in the world that apply right now. "Women Of Integrity" has been a theme he has worked with even far beyond the model world, such as captivating portraits of women in e.g. Nepal, Morocco and Cuba. His creativity and skill perhaps come even more to the fore in his photography. This is the first time Johan shows his pictures outside New York, where he has had a couple of successful exhibitions.
SVEN GILLSÄTER
(1921 – 2001) A legend as a photographer, filmmaker, nature painter and adventurer. Sven made about 30 films for SVT and has produced about as many photo books/travelogues. Sven would turn 100 years old this year and be honoured, among other things. with a couple of museum exhibitions. Bl.a. at Hallands Museum, when he lived for many years at the end of his life in Steninge. In addition, he pays tribute to an extensive photo book about his incredible life that will be available at the end of the year. Bl.a. shows a couple of pictures he made with King Carl XVI Gustaf and Queen Silvia in the Galapagos.
JOAKIM STRÖMHOLM
He was born with a camera around his neck as the son of the legendary photographer, Christer Strömholm. Joakim has been photographing since he could walk. He was very close friends with Ulf Lundell and photographed Uffe's early years, his first gig, the pictures for Ulf's first books (where he was also one of the main characters in the book, Jack). He has hung with everything from Bruce Springsteen and Nina Hagen to Ronja Rövardotter. What a photo archive Joakim is sitting on! And what a quality. This is the first time he shows pictures in such a thorough way.
PEO ERIKSSON
In racing, he is a well-known photographer. Most famous are his F1 photos from Monaco. Peo was close friends with Ronnie Peterson and lived with Ronnie and Barbro when he photographed in England, and it was often. He, therefore, came very close to everything in the industry. Pictures and meetings with legends such as Graham Hill, Joakim Bonnier, Sir Jackie Stewart and not least Steve Mc Queen who also ordered a picture of Peo after Le Mans. Peo has photographed a wide range, but we focus on his fantastic racing photos in F1, and then mainly Monaco where he has also had an exhibition.
KALLE GUSTAFSSON
Kalle is a prestigious photographer for Vogue for many years. He starts from Stockholm but has the world as his field of work. But it's not just fashion. Bruce Springsteen fell for his fantastic picture "Stallion". A slightly magical image that was also the cover of Bruce's album "Western Stars" from 2019. The image was photographed in Argentina and is really "Good Vibrations".
There are opportunities for interviews with Bruno Ehrs, Johan Lindeberg, Joakim Strömholm and Kalle Gustafsson.
For Press:
There are opportunities for interviews with Bruno Ehrs, Johan Lindeberg, Joakim Strömholm and Kalle Gustafsson.
Contact: Milla Nordin or Rosie Gottlander, Tres Hombres Art 0733 600 669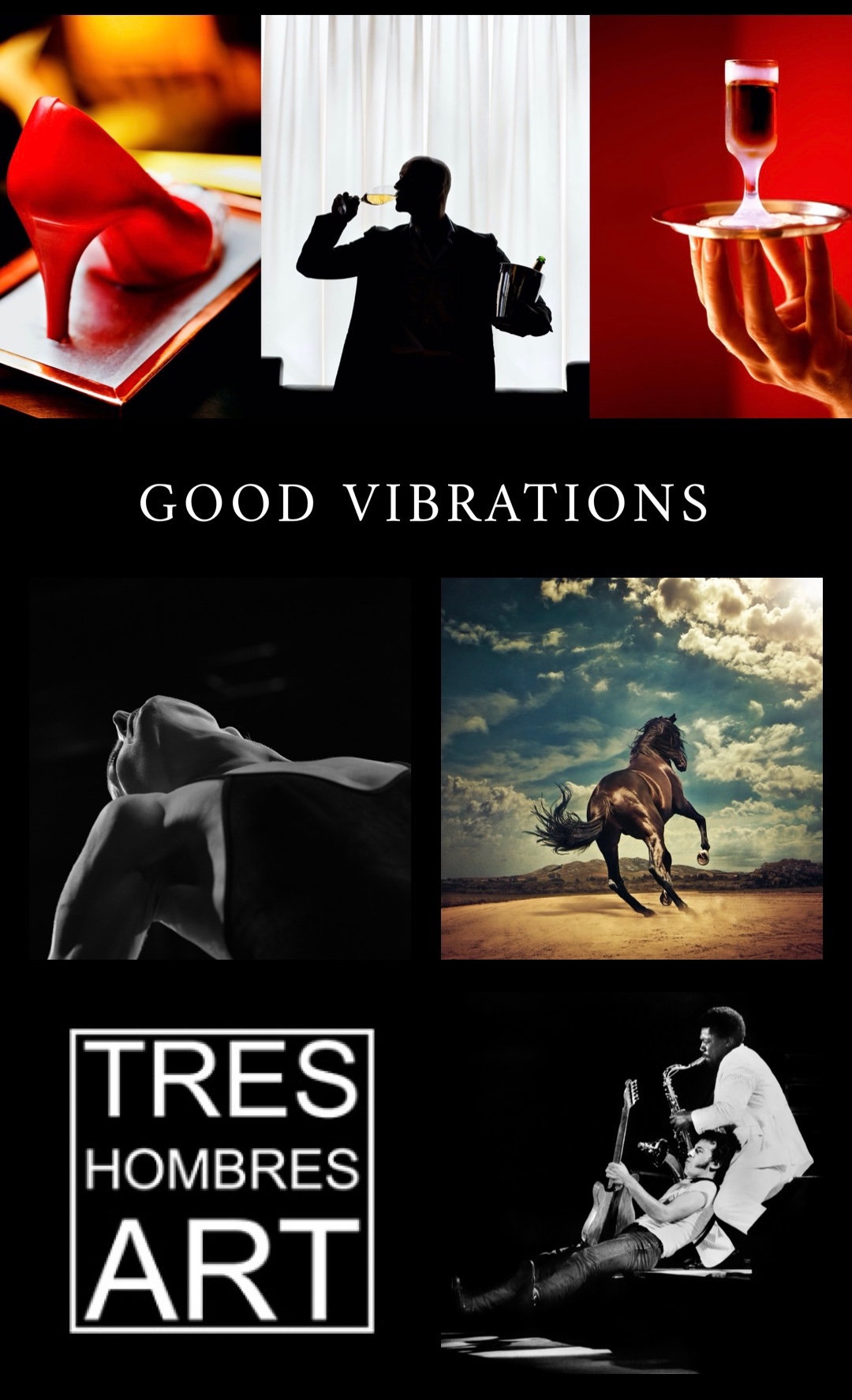 Summer Exhibition 
Tres Hombres Art will throughout the month of July, exhibit works by internationally acclaimed art photographer Kirsty Mitchell and vibrant portraits by award-winning, international fashion/celebrity photographer Markus Klinko plus a series of limited-edition art rugs by Henzel Studio, who work in close collaboration with some of the worlds most notable contemporary artists.
The exhibition can be viewed at Atzaró Ibiza until the end of August 2021.
Formel 1
Scandinavian Raceway, Anderstrop 1976, 1977, 1978
Tres Hombres Art currently pays attention to the memorable 70s in Anderstorp Sweden. The Formula 1 had its first Swedish premiere in 1973, and fortunately, Jan Wärnelöv captured great photos during this time. 
The exhibition can be viewed at "Hall Of Fame" at Hotel Tylösand until the end of August 2021. 
Welcome!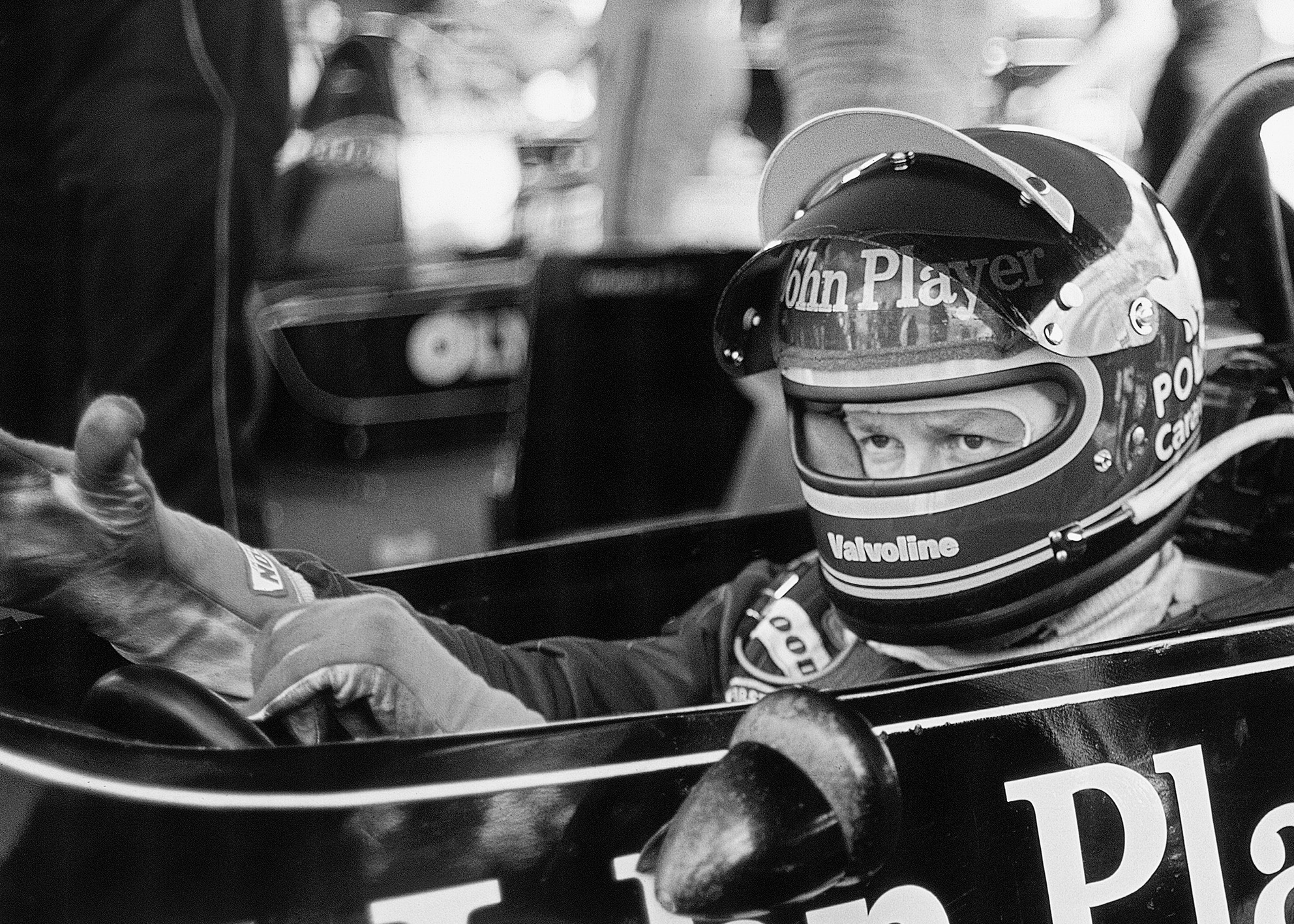 Nr. 1 Ronnie Peterson inför starten 1978 sv/vit
50 x 70 cm          9.000 kr        Ed. 199
70 x 100 cm      15.000 kr        Ed. 99
100 x 140 cm    25.000 kr        Ed. 59
140 x 200 cm   40.000 kr         Ed. 9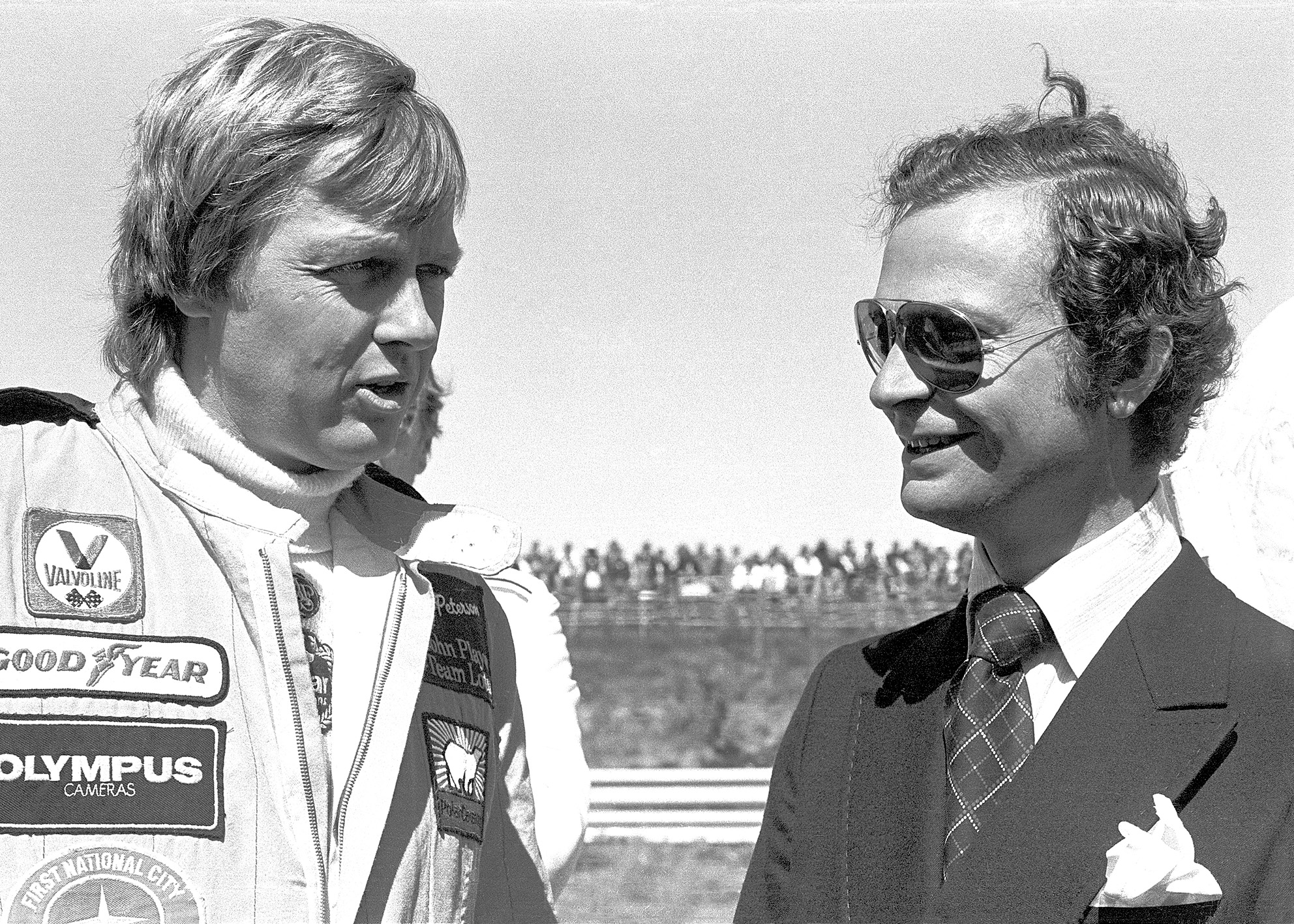 Nr. 5 Ronnie och Kung Carl XVI Gustaf 1978 sv/vit
50 x 70 cm          9.000 kr        Ed. 199
70 x 100 cm      15.000 kr        Ed. 99
100 x 140 cm    25.000 kr        Ed. 59
140 x 200 cm   40.000 kr         Ed. 9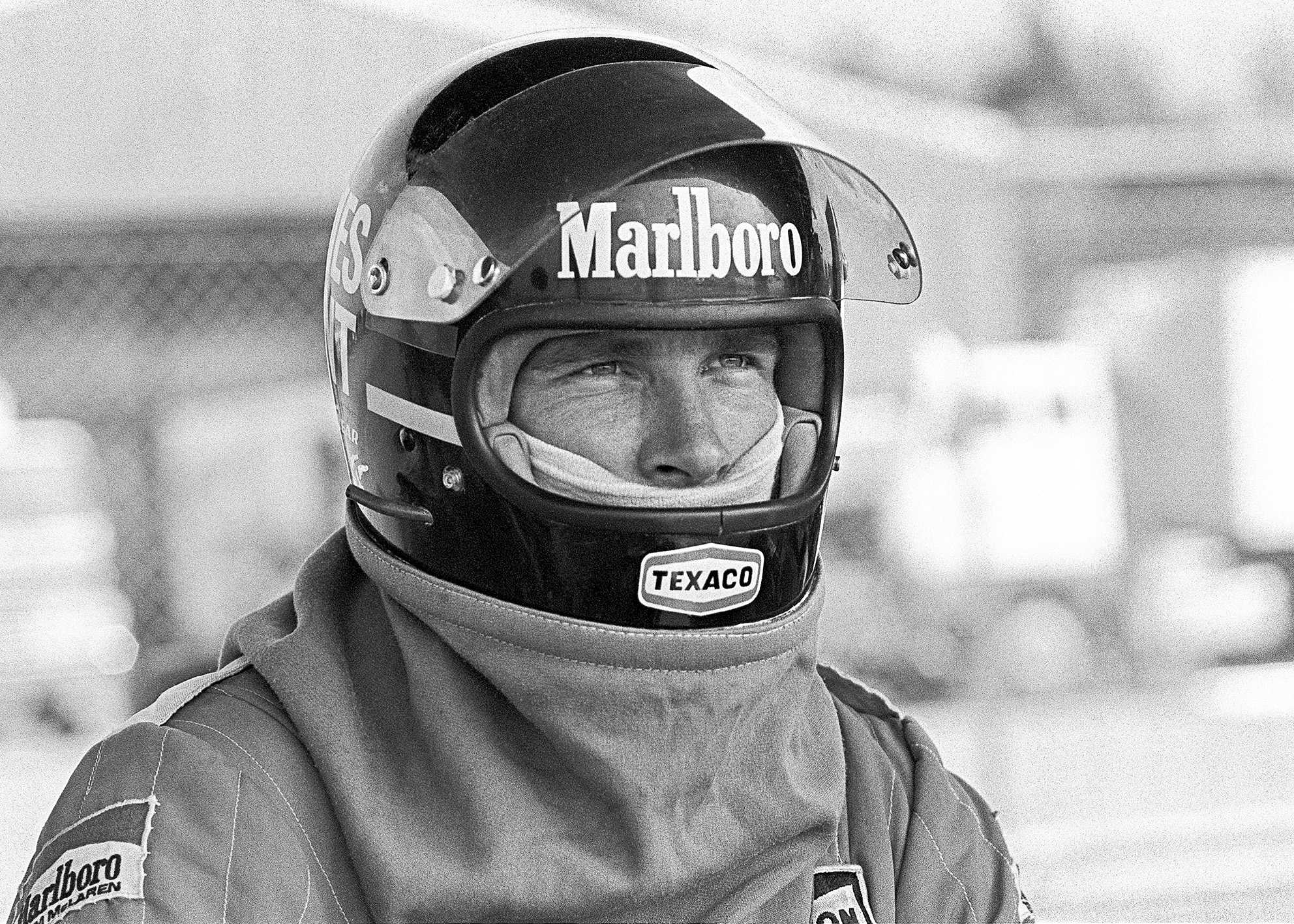 Nr. 13 James Hunt – Världsmästare 1976
sv/vit
50 x 70 cm          6.000 kr        Ed. 199
70 x 100 cm      12.000 kr        Ed. 99
100 x 140 cm    18.000 kr        Ed. 59
140 x 200 cm    25.000 kr        Ed. 9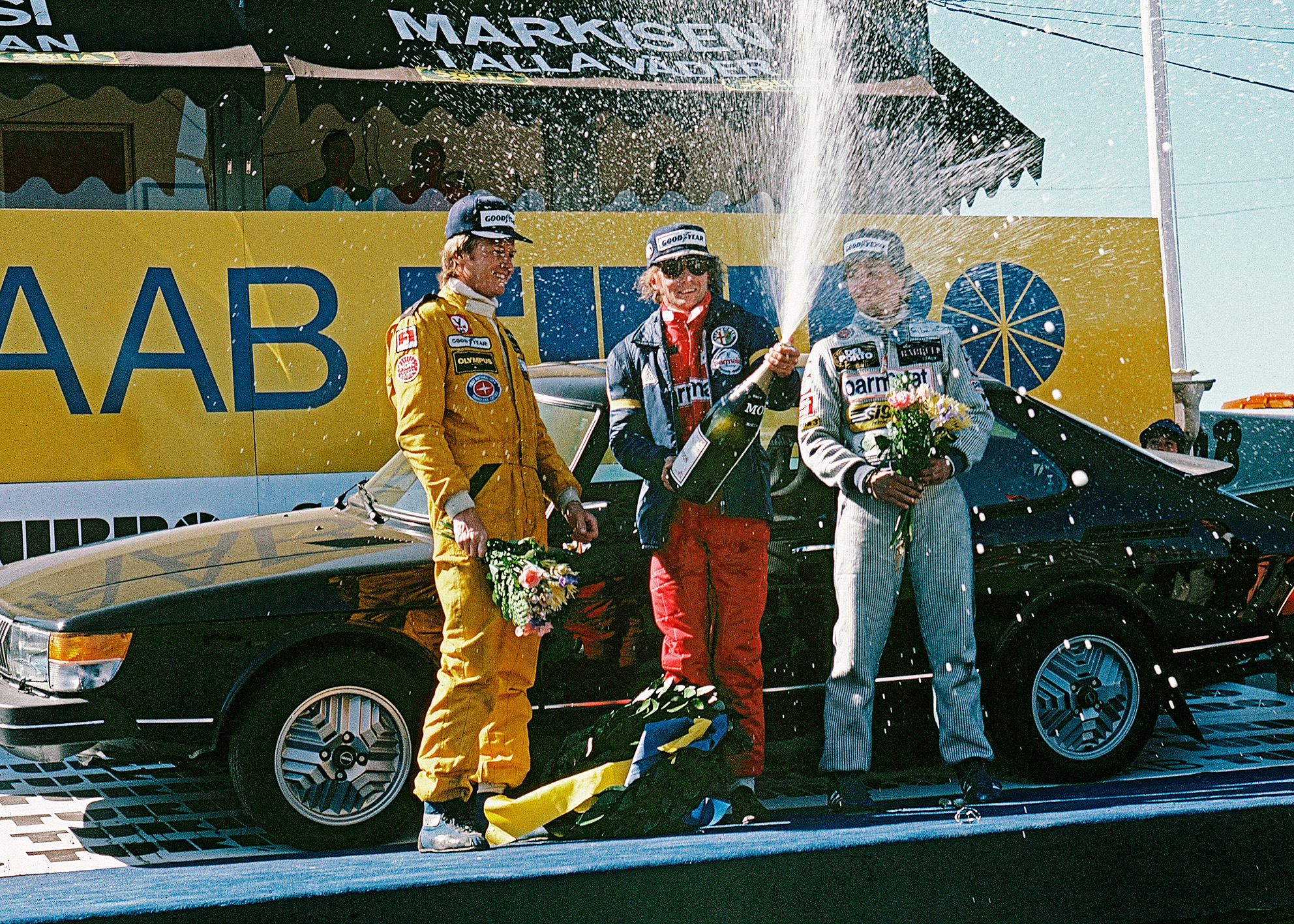 Nr. 11 Prisutdelning, Ronnie Peterson, Niki Lauda & Riccardo Patrese 1978 färg

50 x 70 cm          6.000 kr        Ed. 199
70 x 100 cm      12.000 kr        Ed. 99
100 x 140 cm    18.000 kr        Ed. 59
140 x 200 cm    25.000 kr        Ed. 9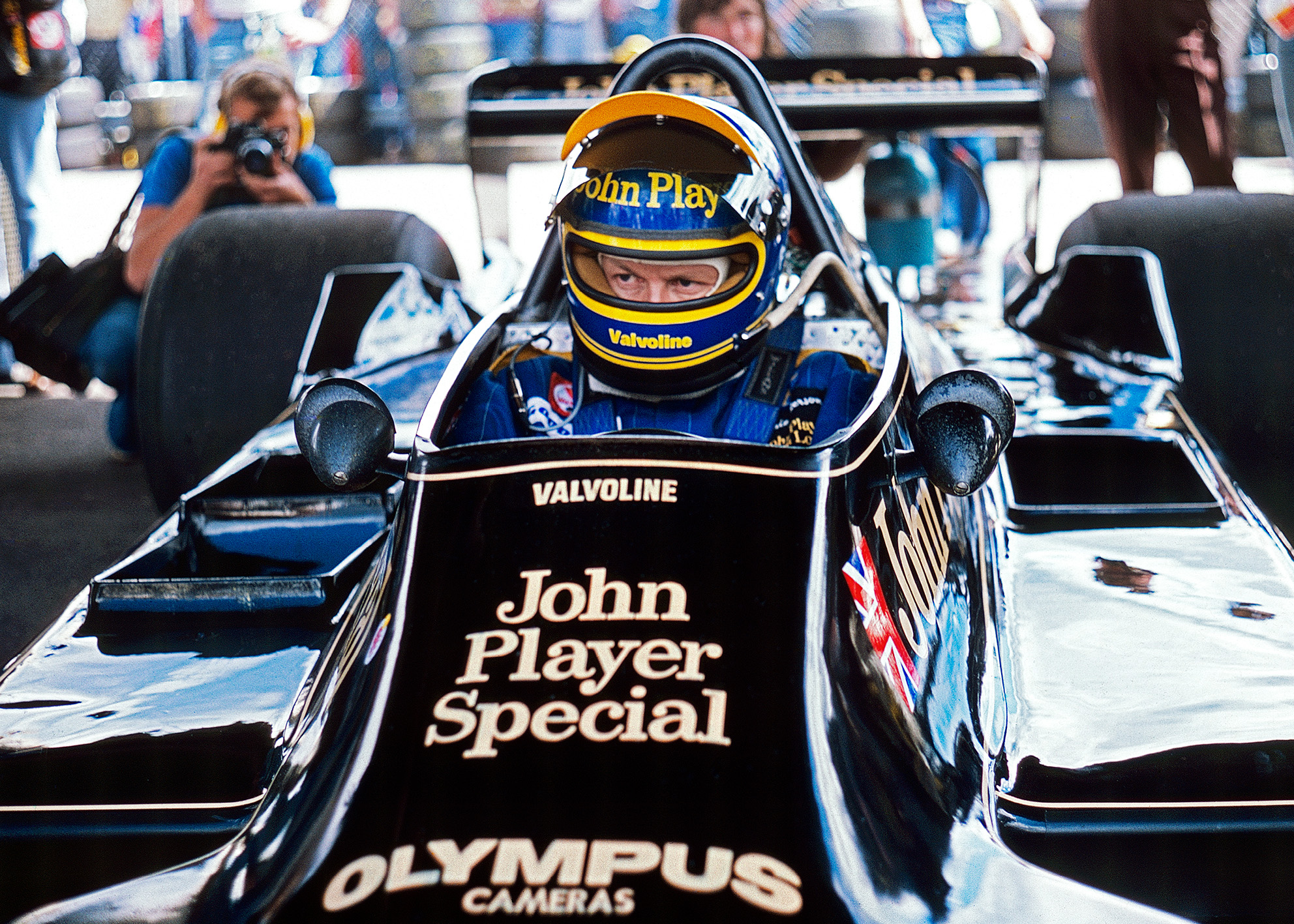 Nr. 4 Ronnie Peterson 

I

 depån Team Lotus 1978 färg
50 x 70 cm          9.000 kr        Ed. 199
70 x 100 cm      15.000 kr        Ed. 99
100 x 140 cm    25.000 kr        Ed. 59
140 x 200 cm   40.000 kr         Ed. 9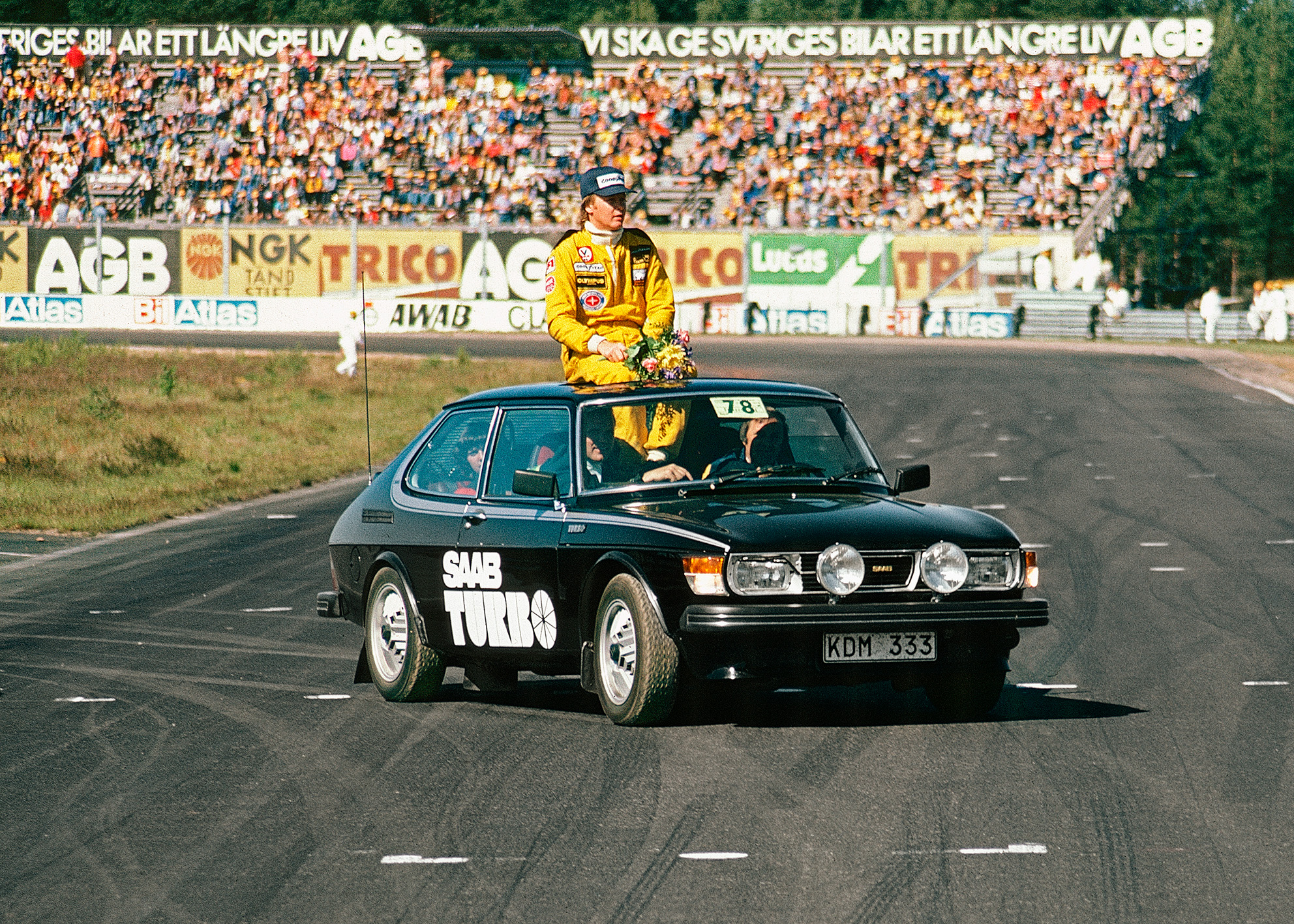 Nr. 10 Ronnie Peterson hyllas i SAAB Turbo 1978 färg
50 x 70 cm          6.000 kr        Ed. 199
70 x 100 cm      12.000 kr        Ed. 99
100 x 140 cm    18.000 kr        Ed. 59
140 x 200 cm    25.000 kr        Ed. 9    
Here Comes The Sun
 June 26 to August 31, 2020
Ulla Lemberg, David Yarrow, Christopher Hunt, Max Modén, Lynn Goldsmith, Markus Klinko,
Ulf Berglund, Johan Bergmark, Christer Forss, Nicho Södling, Rickard L. Eriksson, Filip Agoo, Norman Parkinson, Mattias Edwall, Lars Nordin